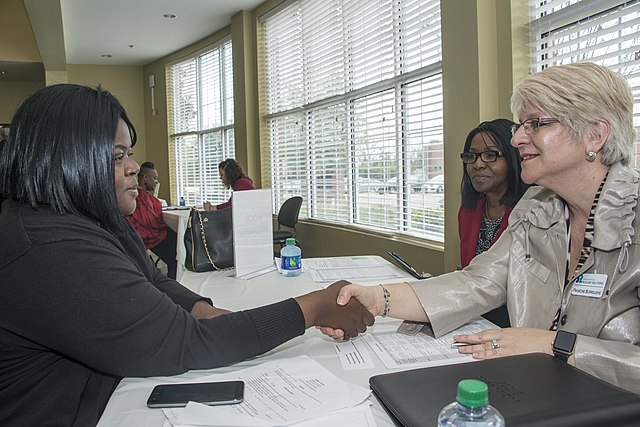 The Central Adirondack Association and LivingADK in collaboration with web designer Andy Frey of Inlet, would like to announce the official launch of WorkforceADK.com. WorkforceADK is the first comprehensive hiring site made specifically for Western Central Adirondack employers and job seekers. The idea is to help ALL of the businesses along Route 28, in the Western Central Adirondacks, by creating a single hiring site to direct job candidates.
Why is this helpful?
Put yourself in the shoes of a job seeker as hiring is done right now. If you want to work in the Adirondacks, but don't have a specific store in mind, how would you go about looking for a job? Knocking on all the doors of local businesses? Googling all of the businesses in the area individually to get contact information? Looking at their individual websites to fill out a specific job application for each? Would you call every store, not knowing if they are hiring, and for what position, to ask if they are hiring?
"The answer is that the current Western ADK hiring system is disjointed."
Picture another scenario, a job seeker sees an individual companies ad somewhere. They follow the link or call the number to apply for a job. What if the position isn't a good fit for what the candidate is looking for? What if the hours aren't to their liking? What if that employer decides that person isn't the right candidate for their job? The answer is that candidate hangs up the phone or the business owner archives the email and the candidate goes and applies for a job anywhere else in the world. There is no retention of that potential employee within the area, that candidate is lost to another community
With WorkforceADK.com a job seeker logs on, creates a profile with their resume, cover letter and experience (which can be imported from LinkedIn and Google making it even simpler). Then, after searching through a list of all the employers in the area, and the positions they are looking to hire for, the job seeker can make instant contact via email, phone or chat with an employer. The employer has the applicants information to quickly make contact with the candidate. All of the employers in the area can seamlessly link this to their website, or social media as well as help wanted ads. This is a tool to funnel candidates to their specific hiring page on the site. Once on the site, candidates can apply for that job along with hundreds of other postings done by other Western Central Adirondack local businesses in a snap. In that way, job seekers can be retained for our area.
"The site is easy to navigate, completely free to signup and specifically focused to serve our area."
Business owners can go to workforceadk.com and click "Register" to signup. Make a business profile, one that is as simple or complex as you would like with your company logo, photos, a company description....anything you want a job seeker to know about who you are and what you do. The site is completely free to use. Then, post available positions that are open so that job seekers know the hours, days, expectations, and job description of what a good candidate looks like. When a candidate applies, you will be sent their information both to your profile on the site and to your email. It is that simple. Add job openings as they come, or as they are filled. CAA and LivingADK will be sending out ambassadors, local people that are trained to navigate workfoceadk.com, in an effort to help business owners if they need assistance in creating an account or posting a job. These ambassadors will even show you how to link to your social media and website. This site will help us access job seekers outside of our direct area, and help us access younger job seekers that only apply for positions online. This is hiring in the 21st century.