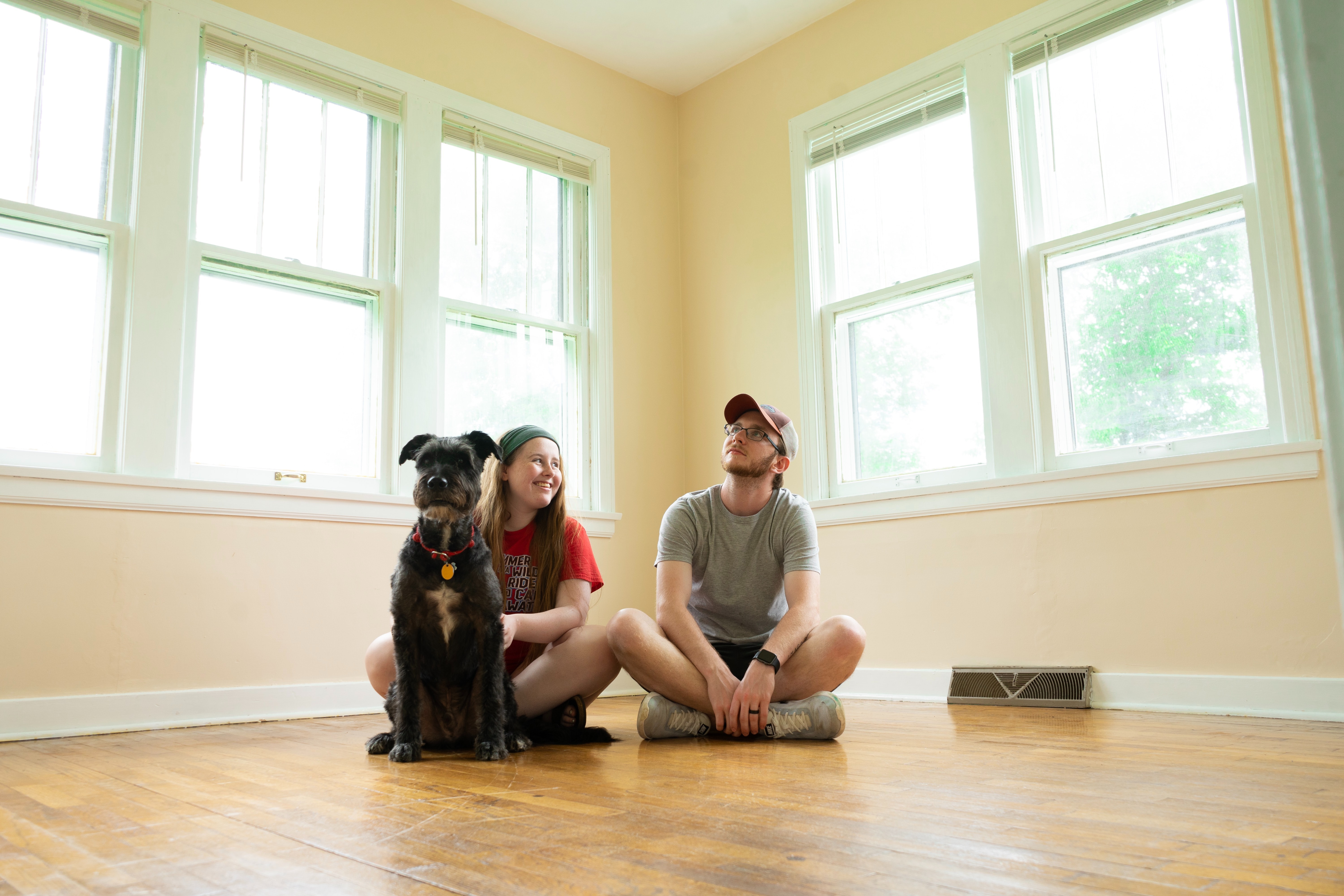 Program Overview
Click here to listen to a NCPR Radio Program describing the program in detail (northcountrypublicradio.org)
The LivingADK InDeed Housing Legacy Program is a program designed to help increase primary/year-round home ownership in the Town of Webb area. The concept is simple: current homeowners, or people looking to be homeowners can apply to receive cash funding to aid them in their home purchase or renovations.
To be clear, this is not a loan. This is money given directly to those who qualify to use as they would like in exchange for an encumbrance on your deed.
Future homeowners can use the money as down payment. We want to help new homebuyers achieve homeownership in the Webb area.
Current homeowners planning to sell their homes in the next few years can use the money as they see fit. For example, necessary home repairs or energy efficiency modifications.
What is the catch?
In exchange for monetary compensation, LivingADK will help you easily, quickly and legally apply an encumbrance to the deed of the home in the form of a deed restriction. That encumbrance will make sure that your home will forever remain a year-round residence. This stays with the deed of the home, so that even if you sell your home, the next buyer will be a person permanently engaged in this community. Your home becomes a community legacy. That's it.
Our goal is to create a legacy of housing in the Town of Webb area. Our schools need children, our Fire Department and EMS services need volunteers, our health care services need employees, our local churches and civic organizations need families to participate. Your home is your legacy in this community. If you will be moving out in the next few years, why not ensure that your house is used as a home FOREVER? If you are looking to buy a home, not only can this program help you achieve home ownership, but you know moving forward that the home will always contribute to the community in a meaningful healthy way.
Anyone can apply. You can choose what this deed restriction is worth to you and how much money could be helpful to you in compensation. LivingADK will not accept all applications outright, but it is the beginning of a conversation about a mutually beneficial exchange. We hope to maximize benefit to the community and to current or future homeowners. Let us help you help others.
Let us help you make your HOME a LEGACY.
Application
( * ) indicates required field
InDeed Housing Legacy Program
Frequently Asked Questions
What happens if I put a deed restriction on my home?
Your home, while you reside in it and for any future homeowners, cannot be used as a short-term rental. Long-Term Rentals are permitted for a tenant that signs a minimum 12-month lease and resides in the home full-time.
Why is LivingADK offering me money? How does this benefit them?
As a not-for-profit organization, we work to help solve challenging community goals. We are fortunate to have been given donations, grants and other money to work on grass roots programs. Affordable housing is a complicated problem that will require many solutions. This is one of the programs we offer in the community to help move the housing ratio to a more balanced equilibrium.
If I enroll in the program, do I need to apply the deed restriction?
Yes. The money for this program requires the homeowner, or in the case of a person purchasing a home, to encumber the home that they purchase. A contract is signed with LivingADK, that in order to receive compensation, you must apply the deed restriction. If the encumbrance is not applied, the money that LivingADK gave out must be reimbursed.
If I am using the money for a down payment, do I need to have a home under contract?
No. LivingADK will work with prospective homebuyers in their home search. We want you to enter the homebuying process knowing that you will have funds for down payment assistance. We know that the down payment is the single greatest barrier to homebuying, and we would like to help reduce that barrier to help people enter our community permanently.
Who is eligible to participate?
Technically, LivingADK has an open application process, and it is open for anyone to participate. However, LivingADK will give priority to middle income individuals, prospective homebuyers using the funds for a down payment, and homeowners that are planning to sell their home in the next 2 years.
Where can I find the contract and encumbrance agreement?
Both the contract and the encumbrance agreement are open to the public and found in the "Resources" section at the bottom of this page.
Why should I consider encumbering my property?
LivingADK's goal is to maintain and sustain community for residents, especially housing that supports employee year-round housing. When you restrict your property, you help achieve this goal for the health of the community. You are not restricted on how you use the funds.
What are the key terms of the encumbrance?
1) The resident of the house must list the location as their primary residence, or
2) The property must have a primary resident on a minimum 12-month lease
Is there an imposed appreciation cap on the property for future resale?
No, this encumbrance does not impose a cap on resale.
What happens to the deed when I sell my property?
The encumbrance, once applied, follows the deed of the home. Meaning that the new owners must meet the criteria (primary resident or long term rental) of the encumbrance. This is what makes the program work, that it is a legacy program that will stay with the house.
How does this affect selling my home?
This will not change anything when selling your home. Real estate agents may still sell your home and banks can still issue mortgages to potential buyers. The only thing that is changed is who the home can be sold to as it cannot be sold for use as a short-term rental but must be resided in year-round.
Is this legal in New York State?
LivingADK worked and works closely with affordable housing attorneys operating in New York State. This encumbrance is legal as it does not discriminate any protected class. The only stipulation is that the buyer of a home must be a primary resident.
Can I rent my property if it is encumbered?
The home cannot be used as a short-term rental. The owner of the property may use the home as a long-term rental only if the tenant has a minimum 12-month lease and resides in the home full-time.
Are there any tax considerations when I place an encumbrance on my property?
We recommend you speak to a financial or legal advisor with regard to any financial or ownership implications.
How many properties may I place an encumbrance on?
There is no limit to the number of properties that can be encumbered.
What if I want to add an encumbrance as a legacy and don't require compensation?
Applying an encumbrance to a property is a voluntary act. Any citizen at any time can choose to encumber their property in this manner. LivingADK simply has the program to provide some financial incentive to those that choose to do so, and expertise. We would gladly help any homeowners apply the restriction whether they choose to be compensated or not.
How is the value of my encumbrance determined?
As this is an open application process, you decide what this program is worth to you. We do not have a formula or specific percentage of home value. This is meant to be a personal decision, one that LivingADK will make every effort to work with. Each application is reviewed by a committee on a case by case basis with compensation amounts agreed to by both parties. We will then determine if it will fulfill the spirit of the program in maximizing a positive effect on housing in the community.
How long between when my application is accepted will I receive the funds?
In the application, you must indicate if there are any hard deadlines that must be made (in the event that you are closing on a home). LivingADK will do our best to accommodate those deadlines as we go through the decision-making process. We are committed to the success of this program, and we intend to help you get the encumbrance applied and funds distributed as quickly as possible.
How would this effect my estate in the event that the home is passed on to others?
We recommend that you seek advice from your estate planner or legal/financial advisor to understand the implications in the event that the homeowner becomes deceased.
I don't have a lawyer. How do I apply this encumbrance with legal help?
LivingADK takes care of any legal steps needed. An affordable housing attorney specializing in these encumbrances is a part of this program. We cover the expense for the documentation. The process is relatively easy and quick to complete.
Get In Touch
Want More Information?